Another week over!
Let's be honest, I really don't know how to work my way into posting these.
No fancy introduction, etc.
So let's get right to it.
#1 - Daniel's Baptism
One of the most exciting/important days of this week (and year, if we're being perfectly honest) was Sunday morning.
On Sunday morning, my husband and I became members of our church that we've been going to since we got married in June.
To be received as members into our church, they performed what they call a "Remember your baptism" for me (I was baptized into the faith May 11, 2008) and Daniel was baptized for the first time!
Perhaps one of the best parts of this situation was that Daniel's parents, sister, and my brother came to Des Moines to go to church with us.
None of these people regularly go to church. A few of them are Christian (I don't want to point out who is and isn't, because that's not necessarily important.)
It was exciting to have them come up here and go with us.
It was crazy having that many people stay with us at our apartment though.
#2 - Grey's Date
One of my absolute favorite TV shows is Grey's Anatomy.
Coincidentally, it's also one of
Meghan's
favorites.
How do we deal with this?
We watch the episodes online at the same time and text back and forth throughout the entire thing.
Yes, that's a thing.
So on Tuesday night Meghan had the night off and I'm always off by 6, so we sat down on our respective couches and watched/texted our hearts out.
#3 - February is over
I guess truthfully I don't know if I should be excited about this fact or not.
But, whether I like it or not, February is almost over.
Which means that it's almost March.
Which means it's almost Spring Break!
I only have this full week coming up and then a 4 day school week before break.
Bring it on.
#4 - I'm working both days this weekend
While this fact in and of itself is an awful thing and I really don't WANT to work both days this weekend when I've already worked both days, working brings money.
For a while my hours at my weekend job were getting cut pretty severely.
This weekend I have 14 hours.
Again, this kind of blows.
But that's over $100 extra that I wouldn't have otherwise.
Yay!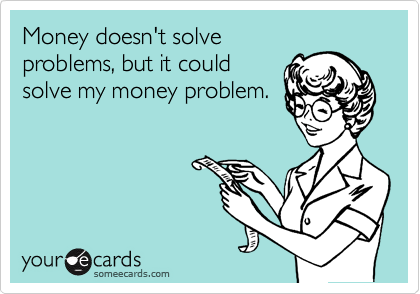 #5 - FINALLY getting my car fixed
I'm awful.
My oil life has been at 0% and my light has been on for an obnoxiously long time.
(Think, before Christmas)
I just keep putting off getting my oil changed and my car inspected.
It's always "I don't have enough money." or "When am I going to take it in?", etc.
Today. Today is when.
Daniel brought me to work today so he could bring my car and take it in.
Plus, I have a $20 gift certificate that expires tomorrow.
So we got that done. Yay!